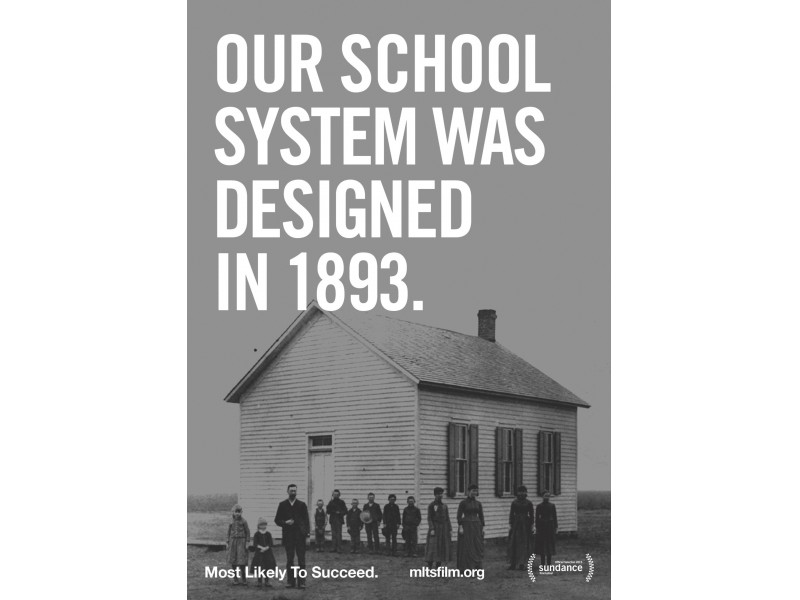 In October of 2015, I went to see the edu-documentary
Most Likely to Succeed
at the Downer Theatre in Milwaukee as part of the
Milwaukee Film Festival.
The theater was filled with people of all ages, and possibly socioeconomic and political beliefs. I assumed that these people came from all over Metro Milwaukee and that we would have a scintillating conversation afterwards. Except we didn't. Ushers cleared the theater immediately after the film because another started 20 minutes later.
In the week leading up to the festival, I watched the trailer and checked out the website for the film and I was impressed with the concepts presented. I followed that with the excellent article from
Fast Company Create
, which provided extra background information. Despite my background information, I failed to recognize the film magnifies the discussion I have had with my friends for years--essentially that everything in the world has changed except the education system in the United States.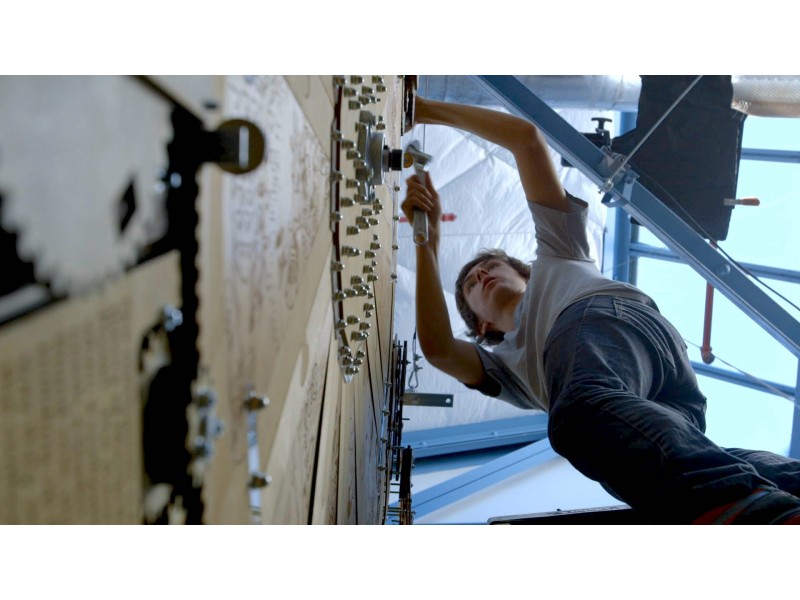 Even while I was still watching it, I knew we had to screen
Most Likely to Succeed
in Pickard Auditorium at Neenah High School and that we had to have a discussion afterwards. There are too many questions raised by the film not to engage the audience in discourse and provide a way to debrief, and to hear the perspectives of those with different backgrounds and experiences. I wanted to know what business owners and others in HR would feel about the hiring employees with the skills developed by the featured students. Would they say that memorization was more important than problem solving, collaborating, organizing and being creative? Would they say that through employee training at their business, group or organization they teach employees the content skills they need for the job, but that they expect employees to come to them with the "soft skills?" What other thoughts would people have about the film, the portrayal of teachers, students, parents and others featured in it. And ultimately, what will people say in regards to the same type of education that we provide in the
Arete PBL Academy
at Neenah High School?
We have two dynamic speakers who will discuss their experiences with education which emphasizes skills directly applicable to the world. The first speaker, Oliver Schinkten, is a former teacher who felt strongly enough about changing education that he spent a year writing about reforming education,
creating instructional videos and traveling the country as an educational activist speaking about the need for education reform.
He found that most people, whether they are in education or not, feel like education needs to change, but just don't know how to go about making it happen. .
Dr. Joshua Garrison is a Professor of Education Leadership at UW-Oshkosh. He did his undergrad work at Evergreen State College, a progressive liberal arts college in Olympia, Washington. He brings the perspective of having experienced a project based learning environment as an adult and now, as a professor, can speak about the too frequent attitude of students who don't care about learning, only their grades.
So, as we screen it at 6:30 on Wednesday, March 9 in the Pickard Auditorium, my biggest question is: Is it likely to succeed in convincing people that education has to change here? Now? If the film doesn't convince them, then I am hoping the radicals Dr. Joshua Garrison and Oliver Schinkten will be the catalysts.